Team Building Exercises and Activities for Your Event
Team building activities – a great way to develop teamwork and improve performance.
If you are looking for team building events, it is essential to decide the purpose and benefits of the event before making any arrangements.
The Benefits of Team Building Activities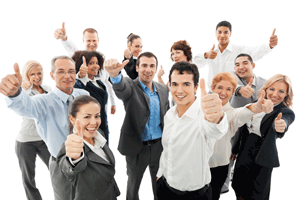 Often the main goals of team building events are to improve productivity and motivation. But taking employees out of the office helps eliminate distractions and enables groups to break down political, personal and racial barriers.
Team building activities are not only ideal to improve the productivity of a team but also to build trust and ensure that all members are comfortable with one another.
There are many advantages to using team building activities, even if you feel that your team is working well and do not need to be more efficient.
Some of these benefits include:
Get to know one another and bond together
Improves morale and leadership skills
Finds the barriers that prevent creativity
Energise, motivate and inspire the team
Identify and utilise the strengths of team members
Improves processes and procedures
Improves the ability to problem solve
Improves organisational productivity
Identifies a team's strengths and areas for development
Practice collaboration with team members
Clearly defines objectives and goals
Make the workplace more enjoyable.
How to arrange Team Building Activities
Before deciding on what team building activities to do, look at what you want to achieve from it.
Look at the challenges your team face. Talk to the management and the team about the issues they consider need to be met by the event and draw up a list of needs. Also discover if they have preferences for the activities. Consultation with the participants gives them some ownership of the event and they are more likely to benefit.
Look at your team's strengths and areas for team development. Here are some key questions to help identify the issues:
Does a new team need to get to know one another better?
Are there conflicts between certain people that are creating divisions within the team?
Do personalities rule and make decisions which are not based on logic and common sense?
Do members of the group need a boost to their morale?
Do some members focus on their own success, and harm the group as a result?
Does poor communication slow the group's progress?
Do people need to learn how to work together, instead of individually?
Are some members resistant to change?
Is it for an existing team who have "lost their way" and need some direction?
Does the department always seem at odds with other departments?
Do you feel something is holding back your efforts but not quite sure what that something is?
Do different perceptions exist in your organisation about what is the problem?
Is there too much management?
It there too little leadership?
Then choose the team building activities that will be effective in helping them work through these issues. Link the outcome to the business plan, the team needs and individual development.
Discuss these with a team building events provider and see what teambuilding activities they recommend to meet those needs.
Use different team building activities so older members don't get bored playing the same games. A training game is only a success if it satisfies your objectives and the team enjoyed it.
Do not think that a team event is a "cure all". A fun day of teambuilding will not sort out problems in the office. Solve the problem in the office first, then take your team out as a reward - and an opportunity to identify the next challenge.
We have a wide range of corporate team building activities to suit your specific requirements and have the knowledge and expertise to consistently deliver enjoyable and beneficial team events for you.
Location and Duration
For over 20 years, we have been delivering excellent team building activities to businesses and public sector organisations in London and the South East, East Anglia and across the UK. Based in Suffolk means we are within easy travelling distance of Buckinghamshire, Cambridgeshire, Essex, London, Hertfordshire, Kent, Norfolk, Northamptonshire, Surrey and Sussex. We will also arrange Team Building Games anywhere in the UK or Europe.
If you are organising a conference, seminar or training event we can run a team building event to meet your needs. Just tell us: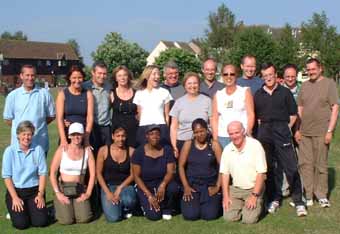 The learning objectives for your team event
Number of delegates
Time for the activity and debrief
Venue logistics
We will do the rest – planning the event for you and supplying skilled trainers to ensure you get the outcome you are looking for.
"I just wanted to drop you a line to say a BIG thank you for a wonderful day, professionally organised by yourself and your staff. All members of staff enjoyed the day and found it very rewarding."

J. Coglan – ELSBC
To see the other companies that have bought business games from us and their feedback on our services please visit our >> Customers and Feedback Page
For more information, please contact us.
Download our Brochures