DURATION
Usually one to three days
Great customer service is critical to your organisation. At Elite Training we offer outstanding tailored customer service training, delivered live remotely or in-person, to add real value and raise your customer care standards to an exceptional level, whilst improving staff motivation and organisational performance.
WHO WILL BENEFIT FROM YOUR CUSTOMER SERVICE TRAINING
We tailor customer service courses to all staff's requirements, whether their customer interactions are telephone-based, online or face-to-face. and for the company's managers. Some organisations choose to run customer service training separately for managers. Our clients include organisations in all sectors, from non-profit, health, food and retail, to financial, professional and technological services.
HOW YOUR BESPOKE CUSTOMER SERVICE COURSE WORKS
We discuss the customer services you provide and training areas you would like covered, then design a bespoke to meet your needs, whether you're handling enquiries, managing complaints, selling, etc.
Our course design includes your company/team specific issues and/or staff behaviours you'd like the course to address.
In addition to embedding your unique company examples within the course, our trainers cover attendees' objectives and address scenarios individuals' raise throughout the course.
Dealing with difficult customers is a typical request, including managing aggressive behaviour, unacceptable language, repeat requests, etc.
With our easy-to-learn techniques and exercises, participants show empathy, provide solutions and deliver effective customer service.
Our course delivery is interactive and depending on your needs, includes feedback on delegates' letters, telephone technique exercises and face-to-face customer scenarios.
BENEFITS FOR YOUR CUSTOMERS
Receiving the right services, to the right quality, at the right time.
Customers feel that they have been 'heard' and understood, and are confident that their requests will be dealt with appropriately.
Improved customer satisfaction by word of mouth and reputation as customers appreciate that your people make promises they can keep and keep the promises.
TYPICAL CUSTOMER SERVICE COURSE LEARNING OBJECTIVES
Your delegates will learn to:
Identify the impact and importance of effective customer service
Differentiate between the product / service supplied and customer relations
Recognise their contribution to the organisation's success
Develop the perception to put themselves in the customer's shoes
Recognise customers' wants and expectations
Recognise the affect attitude has on the behaviour of others
Apply effective communications and assertiveness
Manage and exceed customers' expectations
Find solutions
Competently deal with complaints and difficult customers
Understand the current climate of business etiquette
Take responsibility for new objectives to delight customers
UTILISE YOUR APPRENTICESHIP LEVY
Customer Service is part of the Operations / Departmental Manager Level 5 apprenticeship standard, Team Leader / Supervisor Level 3 apprenticeship standard, Business Administrator Level 3 apprenticeship standard, Junior Management Consultant Level 4 apprenticeship standard, Associate Project Manager Level 4 apprenticeship standard, Sales Executive Level 4 apprenticeship standard, HR Consultant /Partner Level 5 apprenticeship standard and HR Support Level 3 apprenticeship standard, hence when delivered as part of these apprenticeships, you can utilise your apprenticeship levy to cover your Learning and Development (L&D) investment. See our apprenticeship overview for more information on this cost effective way to invest in your organisation's customer service and customer care skills.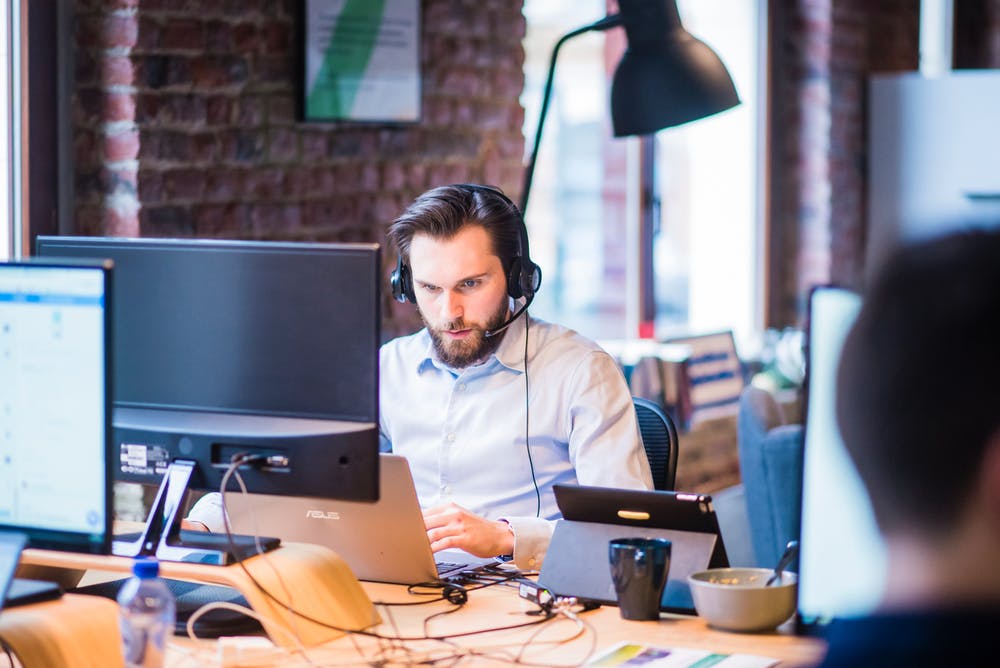 More Information

Customer Service Training Course Workbook Examples

Business Games Brochure

Course Brochure

Team Building Brochure
Graeme Jones
Head of Training Services
Elite Training European Ltd
3 Parkers Place
Martlesham Heath
Ipswich
IP5 3UX
UK
Telephone: +44 (0) 20 3290 1473
Email: training@elitetraining.co.uk
About us
For 25 years we've been delivering excellent bespoke business, management and personal development skills training courses to organisations, including businesses, public sector and not for profit across the UK and EMEA.
Our trainers enhance the learning experience with our high energy, results driven, interactive approach, both in the classroom or through live remote training.
Experiential learning with business games and training materials help participants acquire essential knowledge and skills through active, self-reflective engagement and enable them to remember the key learning points.
WHY CHOOSE ELITE TRAINING
Here are some of our customers who appreciate our experience in training and enjoyed our courses and business games:
Testimonials from the Customer Service training course
"Excellent communication - pitched at the right level. I will be recommend this training to colleagues." K. Saint – Dorset County Council
"I've done a few customer services courses, but this has been the best." K. Slatcher – BASIS Registration Ltd
If you are interested in finding out more about our bespoke customer service skills course for organisations, please fill out the form.
We design and deliver interactive tailored training courses, from one-to-ones, to larger groups, usually in-house, tailored to business' unique requirements. We don't run open public, online or distance learning courses.
To tailor customer service skills training, please call us on:
Elite Training will not pass your contact details on to any third parties, and will only contact you in relation to your enquiries.