DURATION
One day - depending on your needs
This training course teaches how a 'meeting' is a powerful and essential tool, which when used properly, can drive your business to new heights.
An aim of the managing meetings course is to inspire your staff to want to attend meetings and contribute because they know their voice will be heard and acted on.
ABOUT OUR MANAGING MEETINGS COURSE
Meetings are essential in the successful management of business activities, but too often time and effort is wasted at meetings which are not well prepared, have no clear purpose and where attendees fail to participate in making decisions.
Inefficient meetings result in notices like these displayed offices:
Are you lonely?
Work on your own?
Hate having to make decisions?
Then hold a meeting.
You can get to see other people,
sleep in peace, offload decisions,
feel important and impress your colleagues,
and all in Work Time!
Within any large organisation, hundreds of meetings take place every day and are often viewed by staff as a waste of time. But even the smallest organisation would soon grind to a halt if meetings did not happen.
WHEN CHAIRING A MEETING YOU MUST:
Ensure that everyone gets a hearing and stop those who dominate
Keep the meeting on course
Manage the meeting to ensure it achieves its aims
At the end of a meeting ensure that everyone has a clear overview of what took place or what action is required.
This meetings course will equip you with techniques to plan and control a productive meeting, appreciated by your staff.
WHO WILL BENEFIT FROM MEETINGS TRAINING?
Anyone who chairs meetings and wants to make them structured and meaningful.
By the end of the managing meetings course delegates will be able to...
Make meetings shorter and more productive
Have clear guidelines for the preparation and structure
Decide the purpose and draw up an agenda
Apply skills in chairing and leading meetings
Ensure effective participation
Maintain control
Handle difficult people or situations
Take decisions which are appreciated by participants.
UTILISE YOUR APPRENTICESHIP LEVY
Managing meetings is part of the Operations / Departmental Manager Level 5 apprenticeship standard, Team Leader / Supervisor Level 3 apprenticeship standard, Business Administrator Level 3 apprenticeship standard, Junior Management Consultant Level 4 apprenticeship standard, Associate Project Manager Level 4 apprenticeship standard and Sales Executive Level 4 apprenticeship standard, hence when delivered as part of these apprenticeships, you can utilise your apprenticeship levy to cover your Learning and Development (L&D) investment. See our apprenticeship overview for more information on this cost effective way to invest in your organisation's managing meetings skills.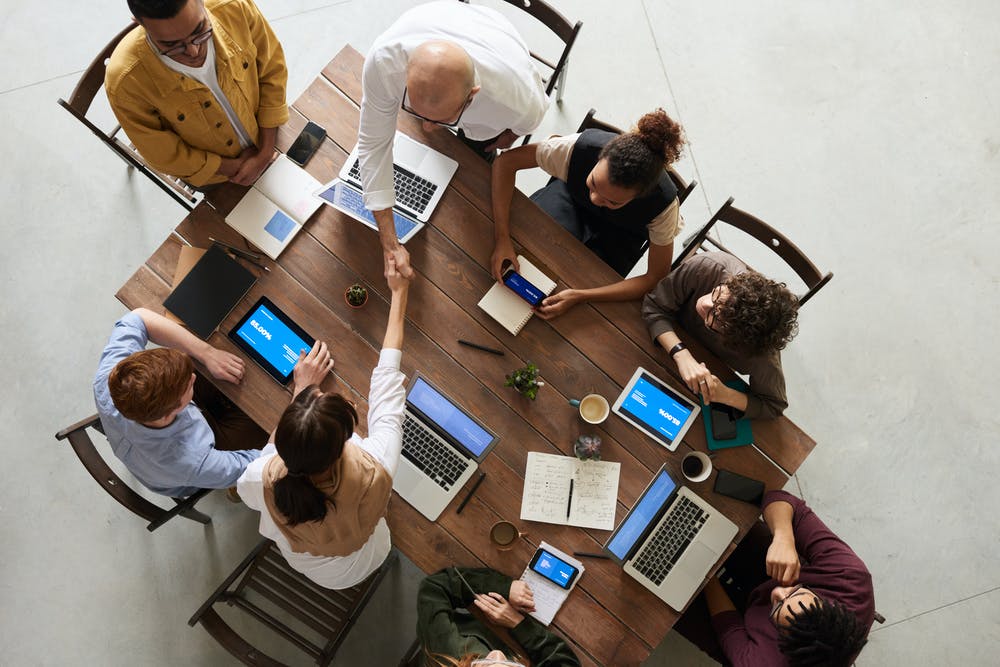 More Information

Business Games Brochure

Course Brochure

Team Building Brochure
Graeme Jones
Head of Training Services
Elite Training European Ltd
3 Parkers Place
Martlesham Heath
Ipswich
IP5 3UX
UK
Telephone: +44 (0) 20 3290 1473
Email: training@elitetraining.co.uk
About us
For 25 years we've been delivering excellent bespoke business, management and personal development skills training courses to organisations, including businesses, public sector and not for profit across the UK and EMEA.
Our trainers enhance the learning experience with our high energy, results driven, interactive approach, both in the classroom or through live remote training.
Experiential learning with business games and training materials help participants acquire essential knowledge and skills through active, self-reflective engagement and enable them to remember the key learning points.
WHY CHOOSE ELITE TRAINING
Here are some of our customers who appreciate our experience in training and enjoyed our courses and business games:
Testimonials from the Managing Meetings Course
"Very engaging facilitator and course content. I can make use of all the content in my work."C. Reeve-Johnson - ACT
"Clear and helpful tuition. A well run course and flexible enough to steer the content towards our business."M. Bowman - Gardline Marine Sciences
If you are interested in finding out more about our bespoke managing meetings skills course for organisations, please fill out the form.
We design and deliver interactive tailored training courses, from one-to-ones, to larger groups, usually in-house, tailored to business' unique requirements. We don't run open public, online or distance learning courses.
To tailor managing meetings training, please call us on:
Elite Training will not pass your contact details on to any third parties, and will only contact you in relation to your enquiries.