All Games Listed by Type
Mentoring
Negotiation
Colourshapes **
Openness and Trust
Performance Management
Planning and Projects
Problem Solving and Decision Making

Colourshapes **
Team Shapes **
Risk Management
Sales and Marketing

Strategic Management and Planning
Teamwork - Co-operation
Crime Squad **
Pipeline **
Games marked ** are ideal team activities for your conference, seminar or corporate event.
100% Guaranteed!
If the game or training material does not live up to your expectations,
you can return them unused within 10 days, for a full refund on the goods.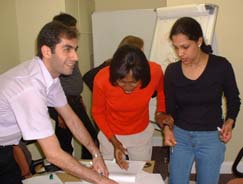 If you are organising a management conference, seminar or training event we will sell or run a training activity or business game to meet your needs and arrange the event for you. Just tell us:
The learning objectives
Number of delegates
Time for the activity and debrief
Type of venue and rooms required.
We will do the rest – planning the event for you; supplying skilled trainers and training material to get the outcome you want.
"Excellent feedback. People like the fact that because time was limited they had to assimilate quite a lot information quickly and delegate tasks to ensure that they were completed in the allotted time.
It really did lead to people working as a team and having to trust team members' judgments on the delegated tasks. Great fun, and the time just whizzed past."

K. Madden – Aviva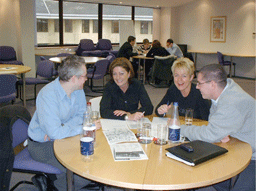 Elite Training European Limited is a leading UK corporate team building and business games training company. We will be pleased to arrange a business simulation game or team building event anywhere in the UK or Europe.
We develop and sell a wide range of business simulation games and training material. We also sell selected training activities and games produced by other top training companies that achieve excellent results in our training courses and events.
This training activity like many of the business games we sell it allows you to build your collection of ready-made, trainer-led activities or tailor your own training program. The activities are ideal for your training course, seminar or conference.
To see the other companies that have bought business simulation games from us and their feedback on our services please visit our >> Customers and Feedback Page
Download our Brochures