The appraisal, when delivered correctly, is widely regarded as one of the most motivational tools in a manager's armoury. Learn how to maximise that performance improvement opportunity for your staff's benefit with a bespoke performance appraisal training course designed and delivered by Elite Training.
ABOUT
The performance appraisal is important for the employee and the organisation. It can ensure the 'best performance' practices from its employees and promote their future development. However, staff development does not just happen. It takes a conscious and concerted effort on the part of the manager to support and encourage employee initiative. If you have had a performance appraisal you could probably remember a good or bad experience, and this might have nothing to do with your performance!
The appraiser needs to get it right for the sake of the individual and the organisation. It is vital to have an appraisal system which meets the needs of the organisation and the individual. An accurate appraisal will motivate, develop and help establish career paths.
Our appraisal training course will provide participants with the knowledge and skills to improve the performance of staff by conducting meaningful performance reviews. The content of the course is tailored to suit the way your company conducts and evaluates your performance appraisal process.
WHO WILL BENEFIT:
Suitable for team leaders, supervisors, and managers who conduct corporate appraisal and performance review interviews.
OUTCOME
Your delegates will learn to:
Understand the role of the appraisal in overall performance improvement
Identify the benefits and pitfalls of appraisals
Establish clear standards of performance: Key result areas and targets
Gather evidence for the appraisal
Set out ways of resolving conflicts
Build rapport and give feedback
Show effective listening and discussion skills
Understand the skills required to motivate with constructive criticism
Establish training needs and set meaningful action plans
Get the best from your people and appraisal scheme.
SAMPLE APPRAISAL / PERFORMANCE MANAGEMENT COURSE CONTENT:
Staff appraisals' aim and purpose
Appraisal system benefits to the appraiser, appraisee and organisation
Appraisal steps: Prepare, discuss and follow up
Appraisal roles and responsibilities, including behaviours which help and hinder)
Appraisal dos and don'ts
Appraisal outcomes (including skills and discussions)
The power of questions
Feedback
The GROW Model
SMART Action Plans.
UTILISE YOUR APPRENTICESHIP LEVY
Appraisals and performance management are Knowledge and Skills within the Operations / Departmental Manager Level 5 apprenticeship standard, Team Leader / Supervisor Level 3 apprenticeship standard and HR Consultant / Partner Level 5 apprenticeship standard, hence when delivered as part of these apprenticeships, you can utilise your apprenticeship levy to cover your Learning and Development (L&D) investment. See our apprenticeship overview for more information on this cost effective way to invest in your organisation's performance management and appraisals skills.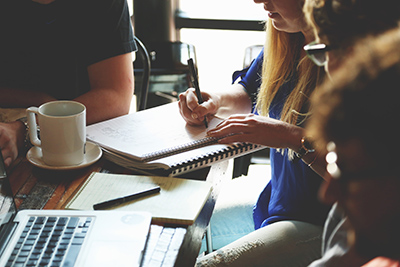 More Information

Business Games Brochure

Course Brochure

Team Building Brochure
Graeme Jones
Head of Training Services
Elite Training European Ltd
3 Parkers Place
Martlesham Heath
Ipswich
IP5 3UX
UK
Telephone: +44 (0) 20 3290 1473
Email: training@elitetraining.co.uk
About us
For 25 years we've been delivering excellent bespoke business, management and personal development skills training courses to organisations, including businesses, public sector and not for profit across the UK and EMEA.
Our trainers enhance the learning experience with our high energy, results driven, interactive approach, both in the classroom or through live remote training.
Experiential learning with business games and training materials help participants acquire essential knowledge and skills through active, self-reflective engagement and enable them to remember the key learning points.
WHY CHOOSE ELITE TRAINING
Here are some of our customers who appreciate our experience in training and enjoyed our courses and business games:
Testimonials from the Appraisal Course
Trainer: "Well delivered. Enthusiastic. Positive. Inclusive."
Most useful parts: "Content was tailored to needs of participant."
Aspects will apply in work: "All aspects especially ability to coax out objectives from staff." T. Butters – Cepac
Trainer: "Very Interactive, great stories and examples given. Relatable."
Most useful parts: "How to use the SMART GROW and AID tools to performance manage your staff."
Aspects will apply in work: "Performance management tools." Alexie Meade – Enercon
If you are interested in finding out more about our bespoke appraisals course for organisations, please fill out the form.
We design and deliver interactive tailored training courses, from one-to-ones, to larger groups, usually in-house, tailored to business' unique requirements. We don't run open public, online or distance learning courses.
To tailor appraisals training, please call us on:
Elite Training will not pass your contact details on to any third parties, and will only contact you in relation to your enquiries.