You might not actually be able to manage time - it is finite - but you can manage the tasks that have to be completed within that time!
This interactive bespoke personal management training course looks at both time management and prioritising techniques to ensure that your staff maximise the potential output of their day and leave them feeling in control.
ABOUT OUR TIME MANAGEMENT COURSE
Time is measured in hours and minutes, but not all hours and minutes are the same length. The number of expressions in daily use which describe time's ability to pass quickly, slowly, or stand, still, testifies well to how capricious it can be. The phenomenon is immutable; those who ignore it invariably come off worst; the only option is to understand it better.
Our time management training is designed to introduce staff to the skills and abilities required to manage their time better and help prevent time's extraordinary ability to slip away.
The approach will involve presentations and discussion to introduce the concepts of time management and practical exercises and syndicate work to develop personal skills.
For example we use a training activity called 'In-Tray' which consists of a number of documents (emails, memos, notes, letters) and their task is to:
1. Prioritise the items and decide which communications need an instant response:
High Urgency/High importance
High importance/Low Urgency
High Urgency/Low Importance
Low urgency/low importance.
2. Decide which items can be delegated.
3. Decide which items can be put into the diary.
4. Identify problems within the business and decide what should be done.
"If you haven't got the time to get it right the first time, how will you have the time to do it again?"
WHO WILL BENEFIT FROM TIME MANAGEMENT TRAINING:
Anyone needing to balance their workload and gain more control of time.
BY THE END OF THE TIME MANAGEMENT COURSE, DELEGATES WILL BE ABLE TO:
Identify Time Stealers
If you have to deal with any of the following, you could have your time stolen from you:
- Paperwork Meetings; - Delegation; - Perfectionism; - Procrastination; - Reading; - Telephone; - Visitors
Prioritise
Unlike money, time cannot be borrowed to tide you over a bad patch. We need to prioritise our work to prevent the routine becoming a priority. An understanding of the Pareto Principle will help.
Plan "Failing to plan is planning to fail."
How to identify long-term and short-term goals, prioritises and implement plans.
UTILISE YOUR APPRENTICESHIP LEVY
Personal and time management are part of the Operations / Departmental Manager Level 5 apprenticeship standard, Team Leader / Supervisor Level 3 apprenticeship standard, Business Administrator Level 3 apprenticeship standard, Junior Management Consultant Level 4 apprenticeship standard, Associate Project Manager Level 4 apprenticeship standard and Sales Executive Level 4 apprenticeship standard, hence when delivered as part of these apprenticeships, you can utilise your apprenticeship levy to cover your Learning and Development (L&D) investment. See our apprenticeship overview for more information on this cost effective way to invest in your organisation's time management skills.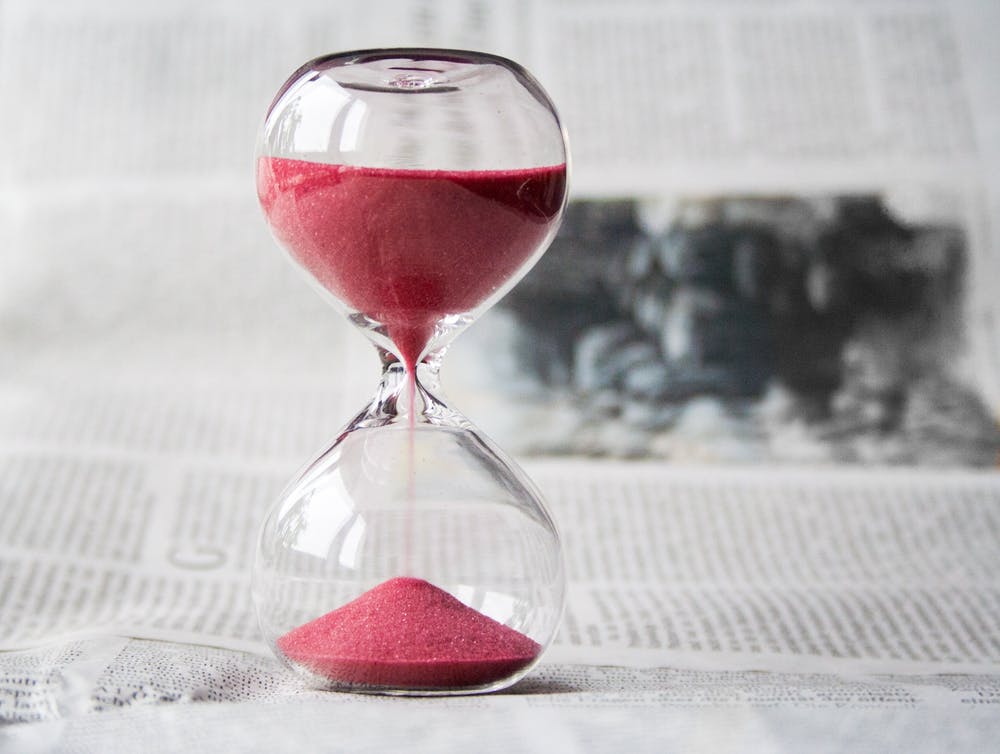 More Information

Business Games Brochure

Course Brochure

Team Building Brochure
Graeme Jones
Head of Training Services
Elite Training European Ltd
3 Parkers Place
Martlesham Heath
Ipswich
IP5 3UX
UK
Telephone: +44 (0) 20 3290 1473
Email: training@elitetraining.co.uk
About us
For 25 years we've been delivering excellent bespoke business, management and personal development skills training courses to organisations, including businesses, public sector and not for profit across the UK and EMEA.
Our trainers enhance the learning experience with our high energy, results driven, interactive approach, both in the classroom or through live remote training.
Experiential learning with business games and training materials help participants acquire essential knowledge and skills through active, self-reflective engagement and enable them to remember the key learning points.
WHY CHOOSE ELITE TRAINING
Here are some of our customers who appreciate our experience in training and enjoyed our courses and business games:
If you are interested in finding out more about our bespoke time management training skills course for organisations, please fill out the form.
We design and deliver interactive tailored training courses, from one-to-ones, to larger groups, usually in-house, tailored to business' unique requirements. We don't run open public, online or distance learning courses.
To tailor time management training, please call us on:
Elite Training will not pass your contact details on to any third parties, and will only contact you in relation to your enquiries.