Behind every successful person there is a great coach.
Coaching is a skill in its own right. This bespoke interactive coaching course will teach those that manage people the coaching skills appropriate to maximise the performance of their people.
ABOUT OUR BESPOKE COACHING COURSE
Coaching is a rectification of skills and knowledge for people who want to improve their game in an industry where it is important to keep up.
With fewer management layers, it is essential that business coaches or managers are effective in delegation and empowerment. These skills together with the ability to develop the performance of individuals in their team are an important feature of the course.
Business coaching allows people to learn in an unthreatening manner, involves relatively little direct cost and is effective for all sorts of people. Just telling people what to do is no longer considered the most effective way to manage people. Training managers to manage like coaches benefits your organisation by empowering staff to be more independent and take greater responsibility for their work while feeling more engaged.
Delegates will understand the importance of their role and be equipped with a number of coaching skills to develop and empower their staff.
WHO WILL BENEFIT FROM COACHING TRAINING:
Junior and senior managers who are ready to take their management style to the next level.
OUTCOMES FROM YOUR COACHING COURSE
Your delegates will learn to:
understand the role and practice the skills of an effective coach
appreciate the benefits of managing from a coaching perspective
build rapport and create a development environment
define preferred learning styles – understand how people learn
avoid barriers to learning
assess individual needs
give appropriate feedback without disempowering staff
handle resistance to constructive criticism
use effective probing and questioning
set effective action plans.
UTILISE YOUR APPRENTICESHIP LEVY
Coaching is part of the Operations / Departmental Manager Level 5 apprenticeship standard, Team Leader / Supervisor Level 3 apprenticeship standard, Business Administrator Level 3 apprenticeship standard and HR Consultant /Partner Level 5 apprenticeship standard, hence when delivered as part of these apprenticeships, you can utilise your apprenticeship levy to cover your Learning and Development (L&D) investment. See our apprenticeship overview for more information on this cost effective way to invest in your organisation's coaching skills.
sals skills.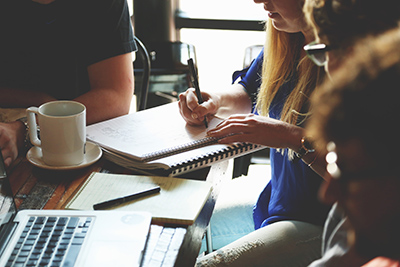 More Information

Business Games Brochure

Course Brochure

Team Building Brochure
Graeme Jones
Head of Training Services
Elite Training European Ltd
3 Parkers Place
Martlesham Heath
Ipswich
IP5 3UX
UK
Telephone: +44 (0) 20 3290 1473
Email: training@elitetraining.co.uk
About us
For 25 years we've been delivering excellent bespoke business, management and personal development skills training courses to organisations, including businesses, public sector and not for profit across the UK and EMEA.
Our trainers enhance the learning experience with our high energy, results driven, interactive approach, both in the classroom or through live remote training.
Experiential learning with business games and training materials help participants acquire essential knowledge and skills through active, self-reflective engagement and enable them to remember the key learning points.
WHY CHOOSE ELITE TRAINING
Here are some of our customers who appreciate our experience in training and enjoyed our courses and business games:
Testimonials from the Coaching Skills Course
"The trainer was pleasant and made the course very interactive and rewarding. The delivery of the presentation was good. The most useful part was developing a self-awareness, emphasising the importance of listening and avoiding closed questions. I enjoyed the day very much." C. Gurney – Wolsey UK
"Very good seminar, clearly presented. All of it was most useful; ideal for PDR and ongoing training." C. Burbridge – Boreham Consulting Engineers
If you are interested in finding out more about our bespoke coaching skills course for organisations, please fill out the form.
We design and deliver interactive tailored training courses, from one-to-ones, to larger groups, usually in-house, tailored to business' unique requirements. We don't run open public, online or distance learning courses.
To tailor coaching skills training, please call us on:
Elite Training will not pass your contact details on to any third parties, and will only contact you in relation to your enquiries.