Our Training Consultants
Elite Training European Ltd use the best training consultants. To qualify as a consultant our trainers must:
have practical experience to a high standard in the field in which they are training. This ensures credibility with delegates
display excellent current knowledge of the subject in which they specialise
qualify as a trainer at the highest level and experienced with groups at all levels
meet customers' needs and welcomed back for more.
Our training consultants will discuss your requirements. They will be keen to learn about the people involved and an understanding of your working practices and the organisation's culture. This helps us ensure the training relates to individual and the companies needs.
These are some of our consultants. Please select their name for more information.
Karen Sticher MBA BSc Chartered MCIPD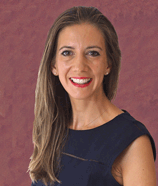 Karen is our CEO (Chief Executive Officer) and still finds time to train and facilitate. A Business Management Executive with approaching twenty years Change and Project Management experience and a MBA scholarship.
She's passionate about bringing people together to achieve new possibilities, and interjects her business experience with high energy and determination, engaging and empowering Elite Training delegates.
Her experience is cross-industry, in management consulting and training roles across central and local government, finance, travel, entertainment and retail sectors. Karen worked her way up large global corporations and thrived in both established SMEs and entrepreneurial environments. She has successfully:
Created high performing teams and built strong partnerships
Used her strong leadership skills to mobilise and develop multi-functional international teams
Developed and run fun, bespoke, interactive training programmes, utilising business games for maximum impact
Delivered large scale cost reduction programmes, regulatory requirements and system implementations across the whole project lifecycle
Directed finances, people and logistics on senior management teams, in COO, CFO and CTO roles
Ensured companies and departments ran effectively and efficiently, from developing strategies to business transformation
Alongside Elite she's a Board Director of a Start-up FinTech Company, provides ad-hoc consulting services and volunteers in local organisations.
Her business management training specialties include: Business writing, change management, communication skills, customer services, diversity and inclusion, interpersonal skills, leading and managing people, letter writing, mentoring, performance management, presenting skills, project management and report writing.
Her first-hand experience in developing and testing games, and of the modules she trains, adds depth to her captivating delivery.
She believes continuous learning and improvement is key to success and has supported this with formal qualifications:
Master of Business Administration (MBA), Cranfield School of Management
Mathematics, Operational Research, Statistics and Economics, University of Warwick
Project Management: PRINCE2 Practitioner & APMP
Personnel Development: Chartered MCIPD, BPS Level A, NLP Practitioner
Marketing: CIM Postgraduate Diploma.
She is a recognised senior management mentor and ambassador of diversity and inclusive leadership.

Graeme Jones DipPFS & CII (MP)
Graeme is Head of our Training Services and joined our team after enjoying a very successful 30-year career in Banking and Financial Services, predominantly dealing with the SME market.
He accumulated his knowledge of sales and customer service skills through dealing directly with the SME market. He provided financial services both to protect and enhance their wealth before moving into senior management where he developed his coaching skills by managing staff.
Graeme worked as both an Area then Regional Manager both in England and Wales, where he enjoyed the responsibility of delivering stretching sales and customer service targets and managing his staff.
His responsibilities included: recruitment, people development, coaching and performance management. He achieved consistent success, including being the top performing Regional Manager.
Graeme is sharing his sales knowledge and experience by helping marketing teams and sales personnel, understand the dynamics of their relationship with clients at both the strategic level and the interpersonal levels.
He has worked with many top companies including The Royal Bank of Scotland, The Lloyds Banking Group, Santander and Ricoh.
Graeme currently runs courses including:
Communication Skills
Customer Service
Dealing with Difficult People
Interpersonal Skills
Letter Writing
Marketing for Non-Marketers
Marketing Strategy
Mentoring
Phone Sales
Report Writing
Presentation Skills
Sales Management
Sales Presentation
Sales Training
Telephone Techniques
Liz Garrard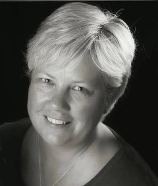 Liz is Head of our Business Games and a Team Building facilitator. She is passionate that our events change traditional perceptions of team building and ensure clients' outcomes are met, whilst developing people and teams and having fun!
Liz has facilitated our games and activities at client conferences and team building events, and worked with many top companies including Virgin Holidays, BT Openreach, Nokia, Marriott Hotels, Sainsburys, Ministry of Defence, NHS and AmEx. Her experience and expertise includes meeting clients' needs with our range of business games.
She is also a qualified Life Coach and Association of Accounting Technicians (AAT) vocational accountant. Liz's management finance and management accounting roles, in industry and education, give her excellent insights into the value of interactive learning in the workplace and academic institutes.
Maria Banks CPCC FRSA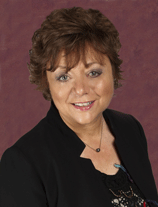 An experienced HRD Professional, Trainer, Coach and Mentor. Maria specialises in the human aspect of company transformation, communication and coaching. She also has the expertise to align company values to the brand and competencies of an organisation and its people.
For over twelve years she gained extensive experience in strategic business planning, European business development, organisational change and culture improvement in the Energy Trading Sector.
Charged with setting up six new European offices in the space of one year, she developed and rolled out a team development programme at the Geneva Headquarters. This successfully cascaded the vision and values of the company to a host of culturally diverse areas of the business.
Maria helps clients move forward and achieve increased results by seeking clarity, focus and action to business planning and professional growth. She coaches managers to develop and improve their management competencies; helping them in their role as a leader and enabling them to navigate their way through transformation successfully.
Her experience is diverse, having worked with individuals and teams from, Carillion, Costain, Ericsson, E.On (Powergen), Fitch Ratings Italia, McCain Foods GB, Mysis Banking New York, Microsoft, Astra-Zeneca, Edlong Flavours Europe, Royal Caribbean International Italia, Royal Society of Arts (RSA) and ITV.
CIPD qualified; CTI Certified Professional Coach (CPCC); Graduate of the CTI Leadership Programme and a Fellow of the Royal Society of Arts (FRSA).
Maria is bi-lingual with an excellent understanding of the Italian language and culture that has led to training workshops and 'Business Retreats' in Italy.
Maria's key strengths are in the areas of:
Performance Management
Leadership Development
Manager Development
Effective Communication
Linking corporate values to performance and behaviour
Mentoring and Coaching Skills for Managers
European Cultural Diversity
Evaluating and implementation of initiatives designed to improve business processes or remove barriers to effective performance
Helping implement change strategies by engaging and aligning people to 'competency frameworks'
Team Building and Away Days
Negotiation Skills and Techniques
Time Management/Prioritisation.
John Millar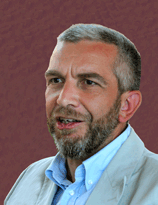 John has an infectious enthusiasm for developing simple, easily integrated habits into our working lives that enhance our effectiveness, productivity and physical and mental wellbeing.
Drawing on the simple techniques at the heart of the ancient Chinese art of Qigong, and combining this with current scientific thinking and 20 years' experience working as an IT consultant and trainer in the corporate sector, John provides Leadership, Stress Management and Communication Skills training.
Since 2010, John has worked with a diverse range of organisations in order to enhance leadership, develop communication skills and transform the way we approach stress.
John is qualified as a teacher in 4 different systems of Qigong, but his main focus is on a system known as Zhineng Qigong. This focus has resulted in him representing the UK at the International Zhineng Qigong Teachers conference in China in 2013.
These are some of the many courses John facilitates:
Anger Management
Assertiveness
Coaching Skills
Dealing with Difficult People
Handling Aggression at work.
Ann Youngs BA Dip Ed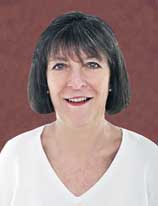 Ann's early career was in secondary education, from where she moved into a number of senior management posts in an educational publishing company, Nelson UK.
She later developed a role as a Director of the corporate university of The Thomson Corporation with specific responsibility for Europe and Asia.
Ann's experience and expertise include developing leadership competencies and personal effectiveness in individuals as well as working with leaders to help them facilitate change effectively in their organisations. Believing that leaders can only be truly effective when they understand themselves and their impact on others and this philosophy underpins the work she does.
Working with Thomson over many years has afforded her many opportunities to work with a diverse range of cultures, which has added to the breadth and depth her understanding of the attitudes, values and skills required to operate in a global environment.
The Forum Corporation:
Face to Face Selling Skills
Strategic Selling Skills
Sales Leadership
Organisational Leadership
PMIS
 
Career Systems International:
Career Power
Career Power for Coaches
 
Global Integration:
Remote and Virtual Teams
Skills for the Matrix Environment
 
Corporate Lifecycles Inc.
Pathway to Prime Facilitator training
Pathway to Prime Strategy and Structure sessions
Diagnostic workshop facilitation
 
Wilson Learning:
High Performance Team Workshop
Leading in a High Performance Team Environment
Leadership Research Institute
Situational Leadership
 
 
Franklin Covey:
What Matters Most
 
Achieve Global:
Leadership for Results
Leading in a High Performance Team Environment
Tools for Performance Leaders
 
Leadership Research Institute:
Remote and Virtual Teams
Skills for the Matrix Environment
 
Ann facilitates many courses for individual and corporate development and is qualified to use the following tools:
SDI – Strength Deployment Inventory®
MBTI – Myers-Briggs Type Indicator ®
Belbin – Team Role Profiles
Rachel Whitfield BSc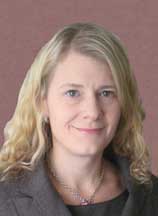 Rachel is an enthusiastic manager with 15 years' experience gained in Training, Coaching, Recruitment and HR.
She is CIPD Qualified and an NLP Practitioner.
She is also qualified in the delivery of Strength Deployment Inventory and Level A/B psychometrics (including 15PF+, 16 FQ, Jung Type Indicator) which she uses regularly within her work. 
Rachel has been invited to judge at both the 2009 National Training Awards and 2009 National Sales Awards and is member of the Association of Coaching.
Rachel has worked globally designing and delivering development programmes for organisations such as GE Capital, Barclays, Lloyds TSB, HMRC, BBC TV Licensing, Somerfield, MetLife, Kuehne and Nagel. 
Rachel has been described by both clients and delegates as incredibly passionate and committed, with a focus on gaining real and tangible results. She has firsthand experience of the subjects she trains, which adds to the credibility and effectiveness of her work.
These are some of the many courses Rachel delivers:
Management Development
Presentation Skills
Coaching skills
Performance Management
Sales skills
Interviewing Negotiation
Influencing skills
Telephone Techniques
Train the Trainer
Customer Care
Time Management
Creative Problem Solving
HR for non HR managers
Steve Holton  BSc  MBA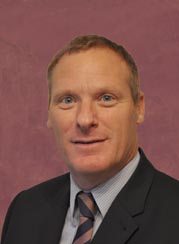 Steve has 30 years' experience in managing manufacturing and high-tech operations, ranging from large corporates to SMEs. He has a track record of improving efficiencies, processes, taking out costs and building strong teams within manufacturing, and has an inspirational and hands-on management style.
He worked at Director level for three years in the public sector, for The East of England Development Agency. He also worked as CEO running a high technology manufacturing and consulting company, from start-up to £4m turnover.
Having experience in starting up enterprises, Steve has wide knowledge of the needs of an SME in terms of sales and marketing, legal, financial, HR, operations and corporate governance.
Steve has been instrumental in taking companies from the embryonic stages through to development and business growth. Steve has a wealth of experience in exploring funding options from banks, UK Government Schemes, the European Union, private individuals and VC funding.
He is internationally experienced having worked as a consultant on Operations in France, The Netherlands and Germany as well as the UK.
He is able to assist your management team by looking ways to increase revenue and reduce costs, assessing where the greatest added-value takes place, and will challenge you to review alternative tactics for non-core operations. He is a strong advocate of financial accountability, team building and process improvement and uses a consultative style to find solutions and change cultures
Steve holds a BSc in chemistry from University College London, and an MBA in business strategy from The Open University Business School.
John Hughes BA ACA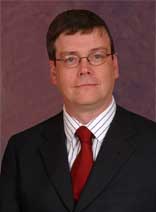 John has over 25 years' experience as a chartered accountant and project manager.
Working with International multicultural teams has enabled him to specialise in building and motivating teams to deliver projects – especially in difficult circumstances.
His career has tracked some of the major trends of the last 15 years. He project managed the implementation of computer systems for the following:
a global system in the oil business
DTI during the move to commercial style accounting
John Birt's reworking of the BBC
Norwich Union post-merger
the electricity privatisation
the startup of the National Lottery
the Government of Croatia
the United Nations.
John has worked with the following organisations as a project manager or accountant:
BBC
Coopers and Lybrand
Coaching skills
Department of Culture Media and Sport
Department of Trade and Industry
Ernst and Young
Food & Agriculture Organisation of the UN
Ionica PLCs
London Electricity
Customer Care
Macmillan
Ministry of Finance Croatia
National Grid Company
New Opportunities Fund
Norwich Union
Oracle Corporation
PriceWaterhouseCoopers
Royal Bank of Scotland
NHS
Willis Corroon
In addition to his consultancy work, John also provides training courses on:
Letter and report writing
Finance in business
Project Management.
Mike Sullivan BA PGCE Dip Marketing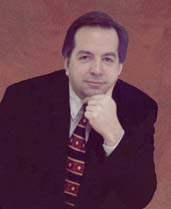 Mike has 16 years' experience in Sales and Marketing management, including a significant time with ICI and Philips. He advises companies as diverse as GlaxoSmithKline, Sun Microsystems and Civica as well as supporting entrepreneurs at the earlier stages of their development.
With a background which covers many aspects of business including Systems Design, Process Analysis and HR projects, Mike is able to rapidly form an holistic view of complex business issues. He has the practical experience to address these with insight and innovation.
He focuses on helping marketing teams and sales personnel understand the dynamics of their relationship with clients at both the strategic level (which clients, which products, which markets?) and the interpersonal levels.
As an in-house consultant for many companies, his main activities include.
Advising companies on all aspects of client relationship management and development
Advising and coaching bid teams and Senior Management competing for major tenders
Writing and producing proposals and written submissions
Coaching for presentation skills and for winning new business
Advising on targeting strategies and approaches, including research and analysis techniques for business development.
He provides coaching and advice on the following topic areas:
Developing effective marketing plans
Creating client-centred communications
Managing client relationships, partner relationships and staff relationship
Winning bids for new business
Integrating sales plans and marketing activity
Developing marketing teams.
Stuart Skinner FCMA FCCA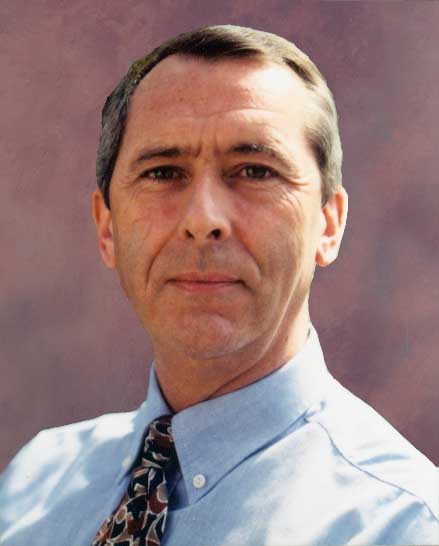 Stuart has over 30 years' experience in accountancy, finance and management at board level.
He has a vast experience from small independent companies to major international groups - such as Olivetti. His experience covers everything from the day-to-day running of companies to mergers, acquisitions and the sale of companies.
Formally qualified as a Fellow of the Chartered Institute of Management Accountants and a Fellow of the Association of Chartered Certified Accountants; Stuart is well placed to undertake assignments, financial health checks and project work.
Stuart can help with:
budget control
business planning
expansion or relocation planning
financial health checks
financial planning
mergers, acquisitions and the sale of companies
incentive and bonus schemes
overhead control
simplified management accounts
strategic planning.
Finance for the Non-Financial Manager is now an important area of training for many companies and Stuart will coach a manager through this essential information.
Stuart's experience and training plan has developed from the theory that all companies must have a plan of action, and the financial plan is the key to success. However all plans must be filtered down to all employees both within and outside the financial departments.
John Bell  M. Ed  FPSA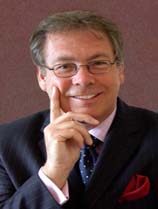 Having obtained a Masters degree in Education John went on to become a UK Government qualified Curriculum Development and Evaluation Officer where his primary role was to establish training needs for adults and then design training material to aid development.
He is also a Home Office certified facilitator and a Home Office Certified Trainer of Trainers. His presentation methods are based on sound, person-centred learning.
A Fellow and former Vice President of the Professional Speakers Association John is also the author of two books on public speaking.
John's work as a human behaviour consultant over the last 22 years has put him at the forefront of collating best practices in human relations in the UK and throughout Europe. 
Integral to his on-going research, he annually interviews hundreds of managers, engages in action research, and analyses the factors that drive or impede business co-operation and responsiveness for his high-level clients.
He teaches all levels of staff how to harness the power of positive thought to succeed. John helps managers and staff to peel back the layers of individual behaviour to discover effective strategies for engaging existing and potential customers. He also shows delegates how modifications to their language, behaviour and style of response can significantly enhance management skills and staff interaction.
The author of over 25 books and an International conference speaker, John is recognised throughout the world as an authority on the mind. His dedication and expertise has led him to conduct research into staff behaviour such as managing change, motivation, problem solving and achieving success.
John is regularly used by GlaxoSmithKline, SAP and Astra Zeneca to provide advanced training for their sales and marketing teams.
Using delegate evaluation scores collated by a large international conference organiser he has been voted 'Best UK Conference Speaker of the Year' on four occasions.
His humorous style of delivery ensures that delegates are educated whilst being entertained.
His continuing success relies on his reputation, which is linked to the outstanding, positive feedback companies constantly receive from their delegates.
These are some of the many courses John facilitates:
Appraisal Skills
Change Management – why change is inevitable and how to cope with it
Communication Skills
Creative Problem Solving
Managing and Motivating Others
Negotiation skills
Presentation Skills
Quality Customer Service
Secrets of Success.
Mick Miles N.Dip.M PGCE FBAPT MCMI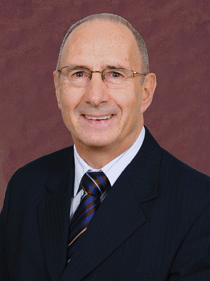 Mick is Elite's founder. He sadly passed away in 2016 and we've kept his profile here to reflect his exceptional contribution to learning and development, as our Managing Director, establishing and growing Elite.
Mick had over 40 years' experience as a manager, trainer and consultant.
Numerous training courses and studies enabled him to qualify as a tutor and facilitator in personal development and management issues. He was a Home Office appointed Trainer of Trainers and a City and Guilds NVQ Assessor. He held a Management Diploma and a Postgraduate Certificate of Education by the University of East Anglia.
Training with Dr. Richard Bandler and Dr. John Grinder the creators of Neuro Linguistic Programming, Michael Breen a leading expert and master trainer in NLP and Paul McKenna the world's best known hypnotist, qualified Mick as a practitioner of NLP. Delegates on all the courses that he delivered appreciated the benefits of this.
One of the few tutors to have studied communication skills combined with the behaviour of people, and have the opportunity to put these skills into practice by interviewing violent offenders including rapists and murderers. Witnesses and victims of such offenders require delicate handling and Mick had extensive experience of working with police officers in defence tactics, and interpersonal skills.
He was an acknowledged expert in dealing with people from all walks of life and gives one-to-one help for personal development.
Extensive training in team building enabled him to confidently lead teams in demanding situations in the United Kingdom and abroad. Licensed by Belbin Associates to use Interplace 5.2 for Windows, he was able to provide team role profiles and job suitability details.
As a senior manager he had considerable experience in both project and people management in this country and abroad. He was also responsible for recruiting and developing staff at the Suffolk police headquarters.
Mick started the company in 1995 and built it around the philosophy of developing:
"outside the box" approaches to organisational issues; and
innovative training processes.
His experience and creative thinking skills have enabled him to design and deliver numerous core skills and management courses for large organisations.
You may have heard Mick on the radio or read about him in the press. He was often asked to give his opinion on the topics he taught.
Download our Brochures