Elite's Top 10 Tips for Remote L&D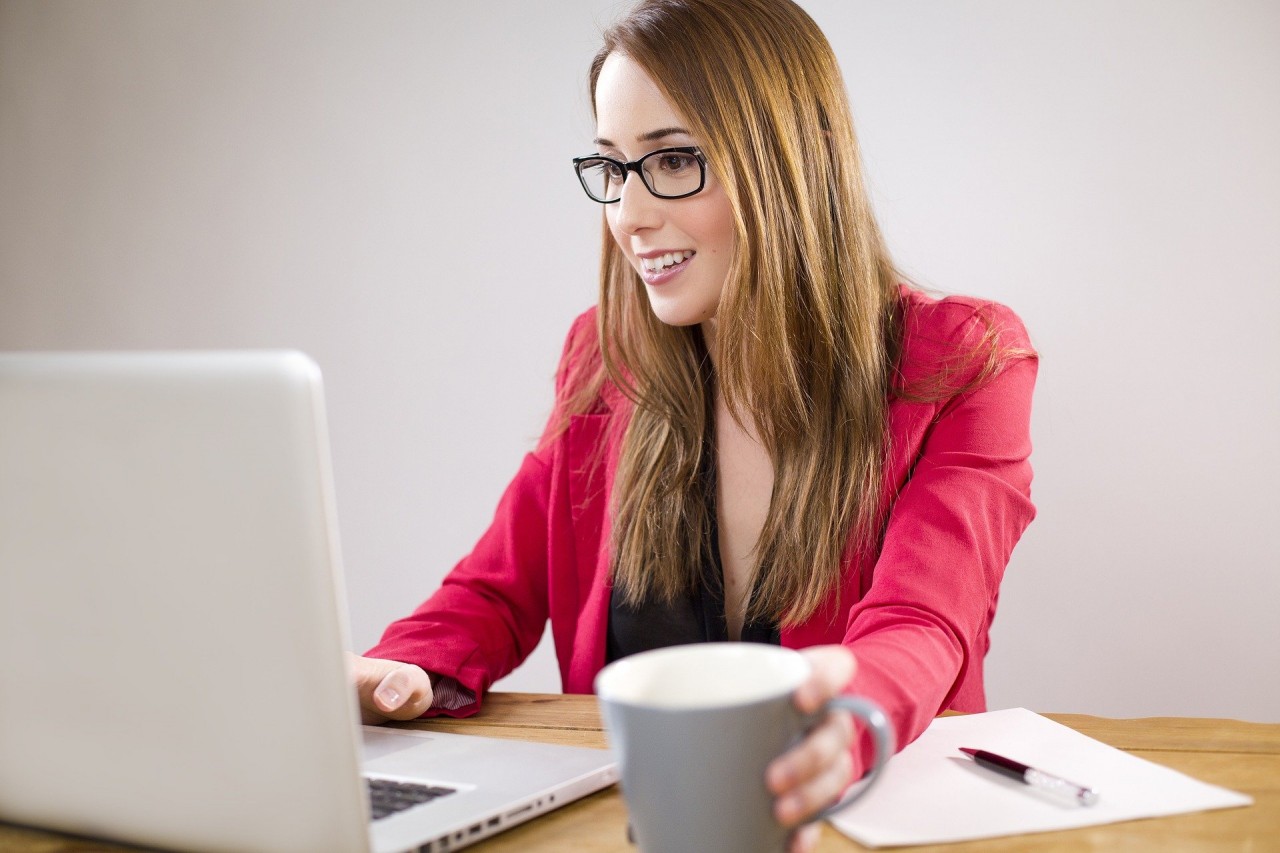 At Elite we're experienced in delivering Learning and Development (L&D) offerings remotely. When we launched remote delivery several years ago, our focus was on retaining our philosophy of interactive, practical and tailored L&D, across our whole spectrum of training courses, business games, team building, apprenticeship standards, L&D programmes and coaching.
Applying what we've learnt, our top ten tips for remote learning and development are:
1. Keep Interactive
Active learning optimises learning:
through engaging participants with everyone contributing
by utilising problem solving activities with others
drawing on participants' experiences
applying learning to roles and challenges people face
with research highlighting an interactive approach increases knowledge retention.
With creativity, innovation and careful planning, we've kept our interactive approach when delivering remotely, adapted and expanded the range of exercises and techniques we use in training courses (more on that later) and we use 60% of our business games remotely.
Client feedback: "Really engaging, this was my first fully remote training and I honestly had some preconceptions that it would just be a case of listening to the trainer - I was very pleasantly surprised the sessions were collaborative and interactive."
2. Continue to Ensure Learning is Fun
When delegates have fun during learning, their engagement and retention is higher, and delegates are more willing to get out of their comfort zones, furthering their development, then enthusiastically apply their learning. In addition to continuing to embed fun within our materials, for remote learning our trainers have learnt to increase their liveliness - channelling themselves before logging on is actually easier than before training in a physical meeting room where people may arrive early interrupting this - plus utilising more humour within the virtual room.
Client feedback: "Fun, friendly, made the day enjoyable which helped me to learn and understand."
3. Include Energisers to Create Energy
Energisers address both the previous points to keep learning interactive and continue having fun whilst focusing on specific learning points. For example:
Colourshapes remains one of our top energisers, both for in-person (with cards) and remote delivery (with pdf cards) - participants apply their problem solving and communications skills to establish the colour and shape of missing cards.
On courses, L&D programmes and apprenticeship standards we use the Chat functions - e.g. It was amazing how quickly delegates shared company, industry and department acronyms and jargon in our report writing module on language barriers.
Polls are also very popular to generate discussion, for example on intercultural communication in our Equality, Diversity, Inclusion and Belonging (EDIB) course. They're an easy way to show that opinions expressed most strongly in discussions don't always reflect what the majority think.
Client feedback on Colourshapes: "An excellent game, really got the team talking and eventually working together!"
4. Remember to Utilise Other Medias
Our in-person training courses and development programmes utilise videos, breakout groups, capturing points on a whiteboard, sharing instructions on PowerPoint, etc. Technology enables the same remotely, the key difference is the extra thought, preparation and direction required when delivering remotely, e.g.:
For videos, test this in advance and remember to share the video's sound.
Know any limitations for breakout groups, e.g. We use Zoom's breakout rooms, which loses shared PowerPoint instructions, so we ask learners to use their smartphone/tablets to photograph these or take a screenshot, before the trainer initiates the breakout rooms.
When breakout groups choose to capture points on a virtual whiteboard, it's helpful to prompt them to save these (e.g. Via a broadcast), ready to share in the main virtual training room.
Client feedback: "Great use of Zoom features that I didn't even know existed! Polls, and breakout sessions, very cool."
5. Break Down Courses More than for In-Person Delivery
The majority of our courses are one to five days, with apprenticeship standards and training programmes typically one day's training and 90 minutes' coaching per month. A whole day in a virtual classroom is very draining. Most of our remote training is broken up into 2-2.5 hour slots, including a break, and we've been supporting clients in recent weeks with even shorter sessions to help employees manage with extra child care/homeschooling pressures during lockdown.
6. Time Distribution of Materials
We support course/module delivery with a workbook, a rich source of practical ideas providing clarity and insights to specific topics. It includes activities, questions and practical tasks that ensure the learner is immersed in the topic and learns from a practical and straightforward approach. In a physical training room delegates often flick through these and a trainer can simply request that delegates stop this when the training starts. This isn't as easy with remote learning, because the trainer can't always see whether a delegate is reading a workbook. Hence we share exercises for completion during the course in advance and/or throughout the course, then forward sections of the workbook after each session.
7. Involve Everyone Throughout the Training Session
This is an area we've found remote training delivery beats in-person delivery. To ensure everyone is engaged and participating our trainers often choose to have a list of delegates, ticking off who has participated (which is easier to do remotely) and ensuring everyone gets a chance to provide their opinion. Such requests for interaction works best when you prime people in advance, e.g. "After I've summarise this section, Sam I'd really like to hear how this would work in your team." Similarly if you reference participants' names in examples, tick off those you've mentioned to ensure you include everyone evenly. Additionally, because a one-day training course, as an example, is often spread over three to four days when delivered remotely, the question "How are you?" has more value and this has been more evident in the last few weeks.
Client feedback: The trainer "did a brilliant job at bringing people in and recognising that not everyone (i.e. Me at least) is outgoing and confident in sharing thoughts and feelings, so need a little prod now and again to contribute."
8. Keep the Human Element
Our expert trainers bring their authentic selves to the training room, whether physical or virtual, sharing personal examples. The vulnerability they show opening up, sharing their experiences, makes them relatable, reminding participants that "we're all in this together", whether it's a team building exercise, coaching session or training module. In one-way training, with little audience feedback, particularly virtually, it's all to easy to drop this, thankfully our underlying principle of interaction ensures we keep this human element. In contrast there's a certain closeness delivering via video which adds to the experience.
Client Feedback: The trainer "set up an exceptionally warm, friendly and open environment within which to share and collaborate over the tasks and topics whilst keeping us focused and on track."
9. Ensure You're Seen & Heard
How to maximise trainer presence differs virtually. Top tips include:
Ask everyone to turn their cameras on and have this as your default meeting setting.
Look into your webcam, so it feels like you're making eye contact.
Ask delegates to mute themselves when not talking and if they don't and they have background noise, do this for them.
Check your lighting enables others to see you properly, e.g. Sunlight or artificial light behind you or to one side of you overshadows your face, making your facial expressions and eye contact difficult to see.
10. Familiarise Yourself with the Technology
All our trainers attend (virtually of course!) several Trainer The Trainer (TTT) session on Zoom, with follow up practise. Key lessons learnt from these include ensuring they:
check they're using their work rather than personal Zoom login
mix up who's in each breakout room under the pressure of delivery
remember to put any PowerPoint slides into presentation mode before sharing, etc.
Such practice enables Elite trainers to focus on training delivery, business game facilitation, or coaching with clients, rather than the technology! We also recommend clients' delegates download Zoom in advance and test it works - we're available to support the working day before.
In summary, remote learning is a world class delivery method when applying the above tips. Whether you're seeking a learning and development solution during lockdown, as a modern way of working, or to roll-out globally, contact Elite to support you. For more information: